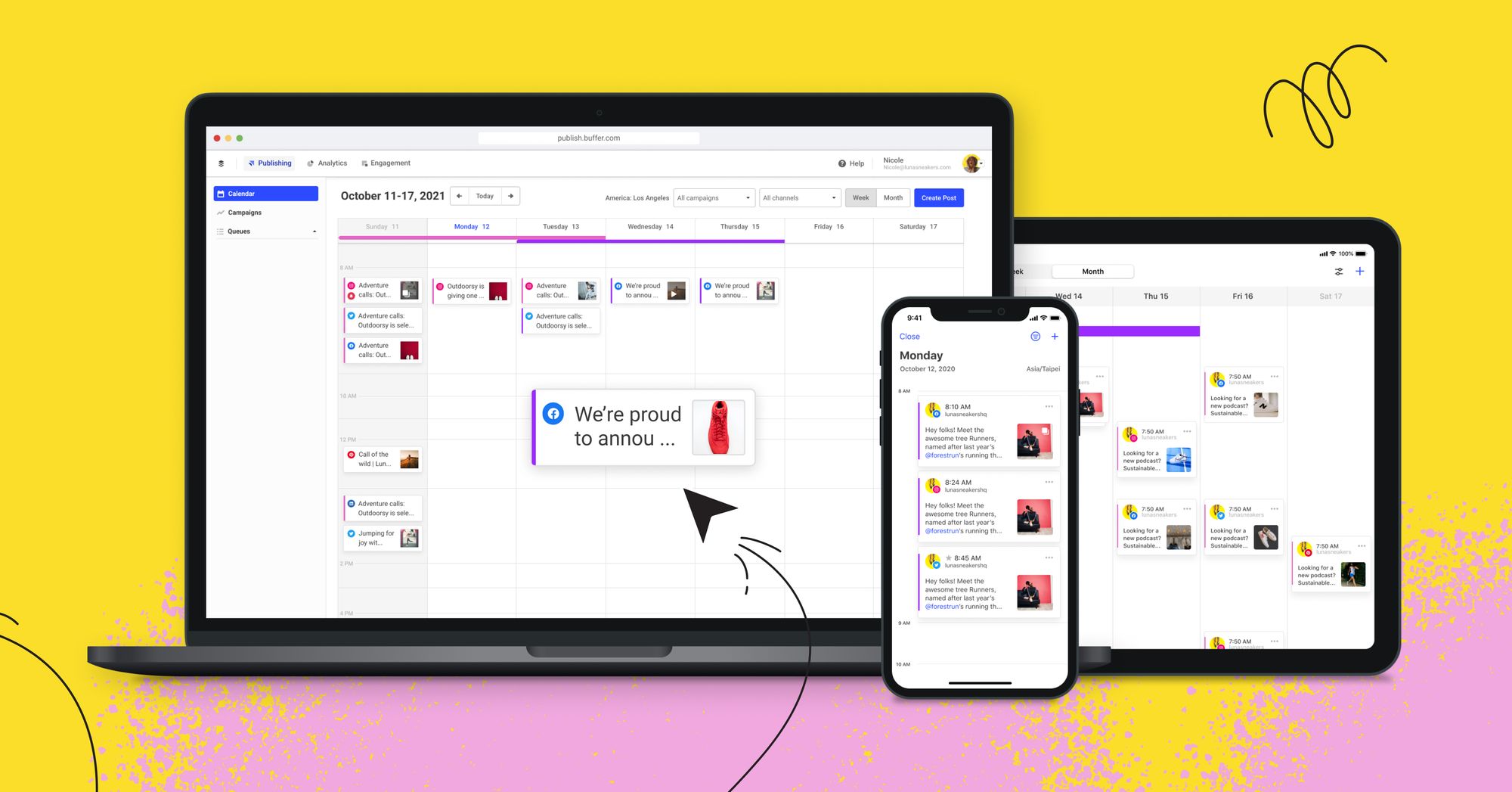 In 2015, we launched our first social media calendar. We were very excited to bring a new way of planning and scheduling to Buffer, and it has proven to be a favorite feature with customers.
Since then, Buffer's website has changed a lot. We've redesigned our interface and added new layout features, such as story and campaign scheduling and a Hashtag manager. Inevitably, our calendar is starting to feel outdated and out of sync with the rest of Buffer. It even began to live on a completely separate database, which made it difficult for engineers to make updates and repairs.
What started as a quiet call for improvements became a collection of customer feedback. In fact, the word "calendar" has appeared 247 times on the feature request form since the beginning of 2020.
Most popular topic? View all social media channels in one global calendar view. Here are some examples:
So, our design team started working; Interviewing clients, looking at current usage patterns, and delving into the ideal experience. This is how we summarized in our design brief: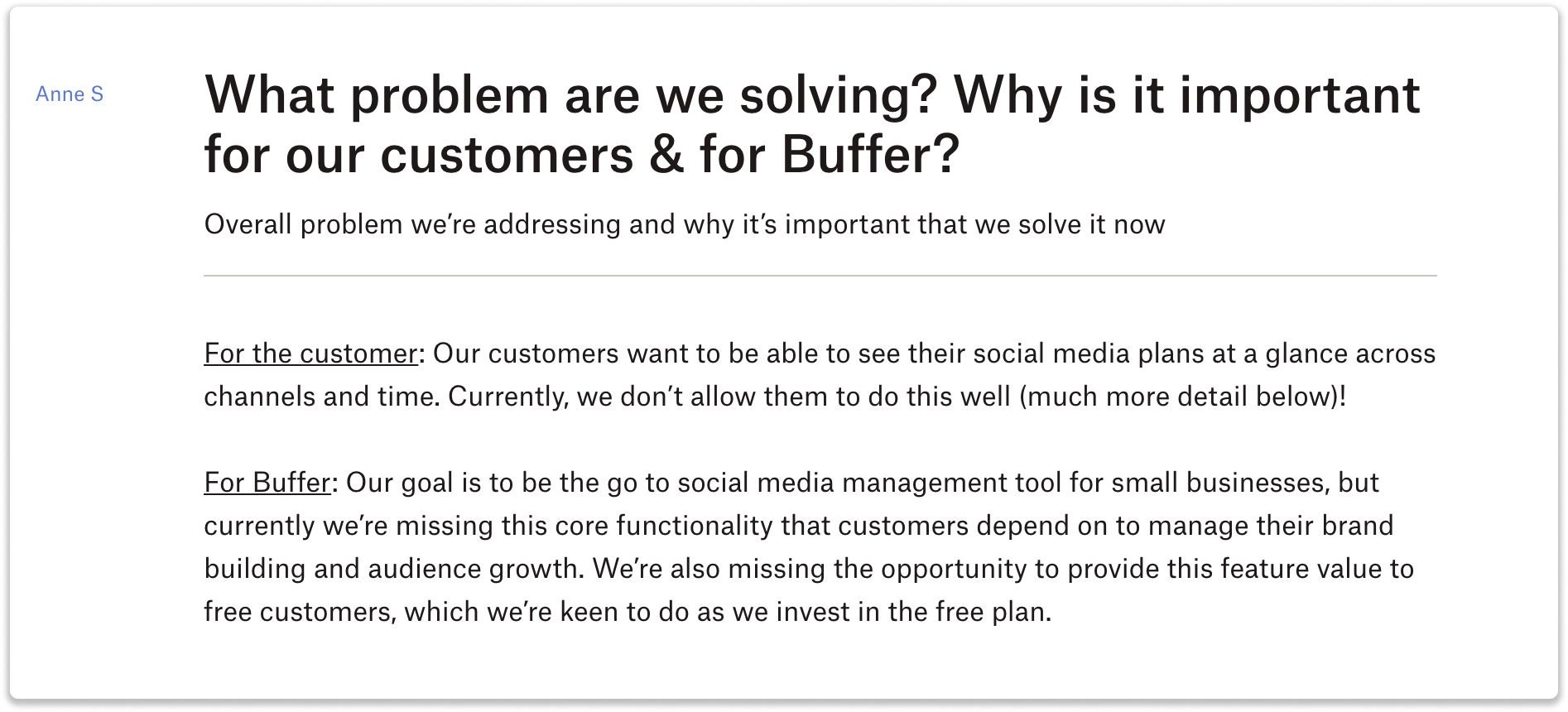 Which brings us to today, many prototypes later, LAUNCH ALL NEW CALENDAR EXPERIENCE This is available on Buffer's free and paid plans.
Let's take a closer look!
see overall planning
The new calendar is located inside your publishing dashboard and you can access it from the menu on the left side of the dashboard. You can choose between a weekly or monthly an offer.
Weekly view shows you the basic details of each post you've scheduled for the week; Scheduled channel, text preview, and a thumbnail for your photo.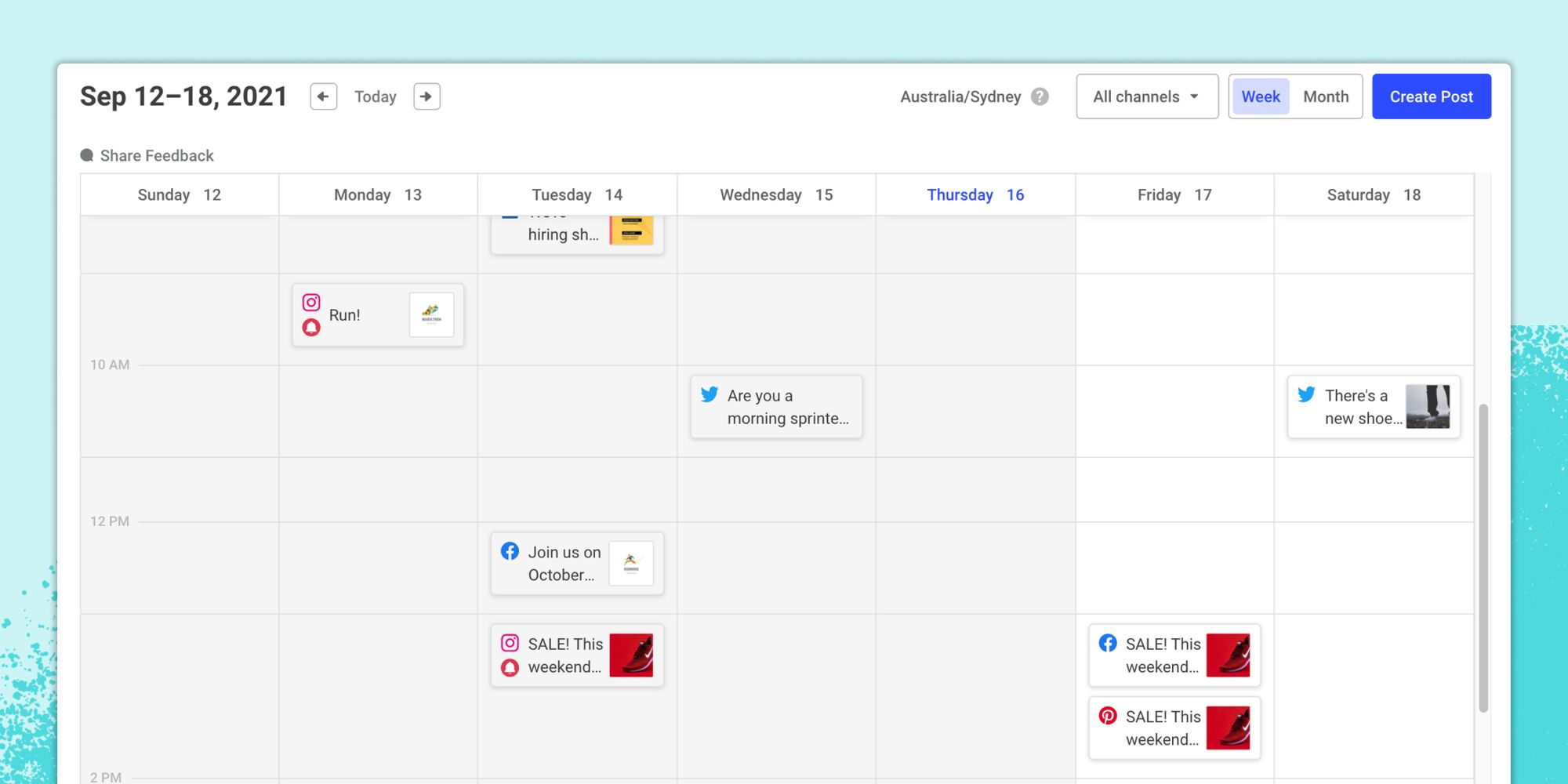 Monthly view gives you a higher level monthly snapshot with timestamps for each scheduled post. It's a great way to discover and fill in the gaps in your strategy.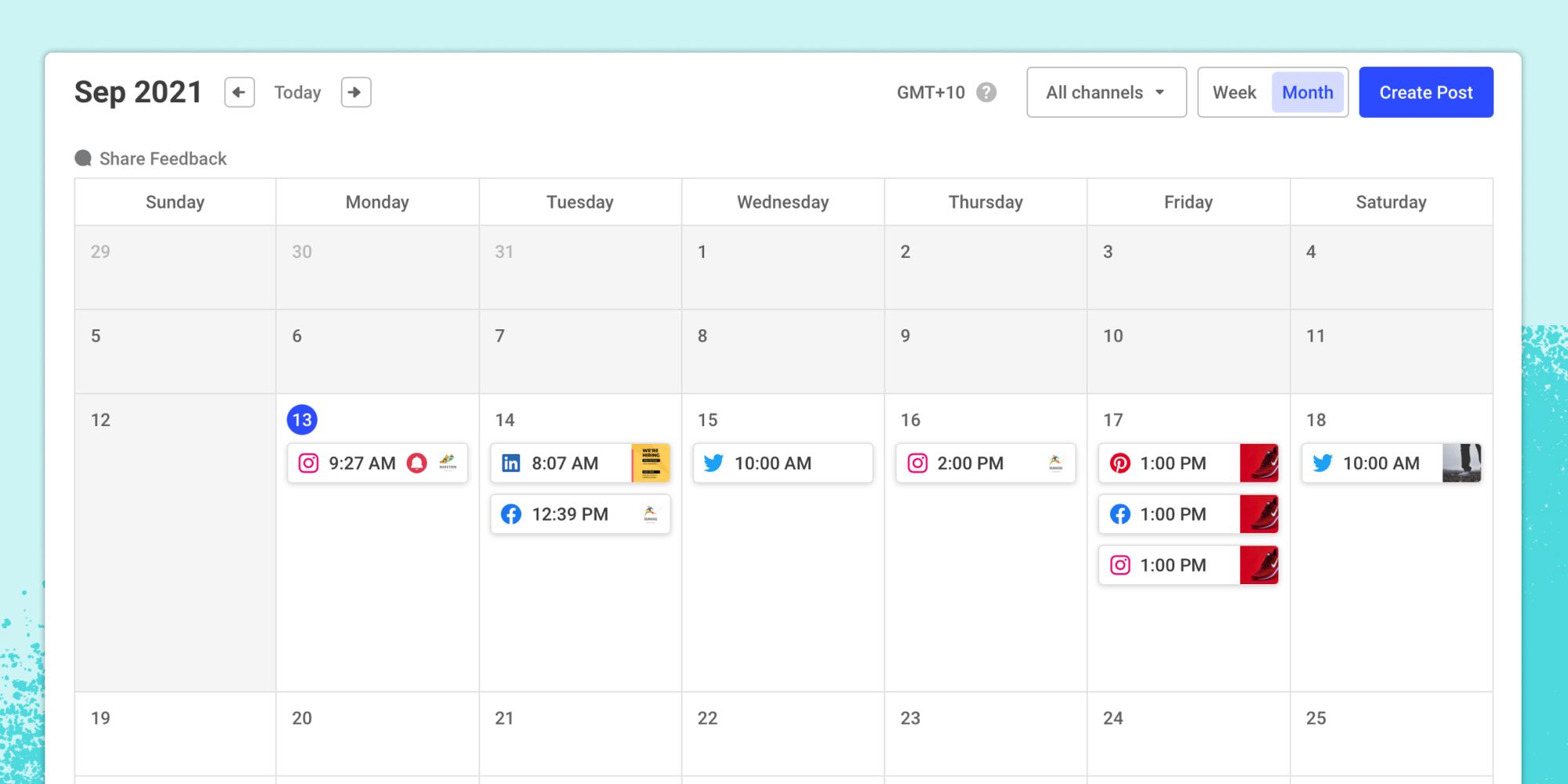 If you want to exclude certain channels from the calendar, you can use channels Drop-down list to choose which channels to display.
To add a new post to your calendar, use File Create Post button. This will open the composer, where you can choose the scheduled time.
Note: We are currently exploring other ways to add and rearrange posts; For example by clicking on a time period and dragging and dropping. We'd love to know if this is important to you!
Check your calendar anywhere, anytime
The new calendar is built into our apps on iOS and Android. It's the quickest way to stay in sync with everything you've scheduled and add content on the go.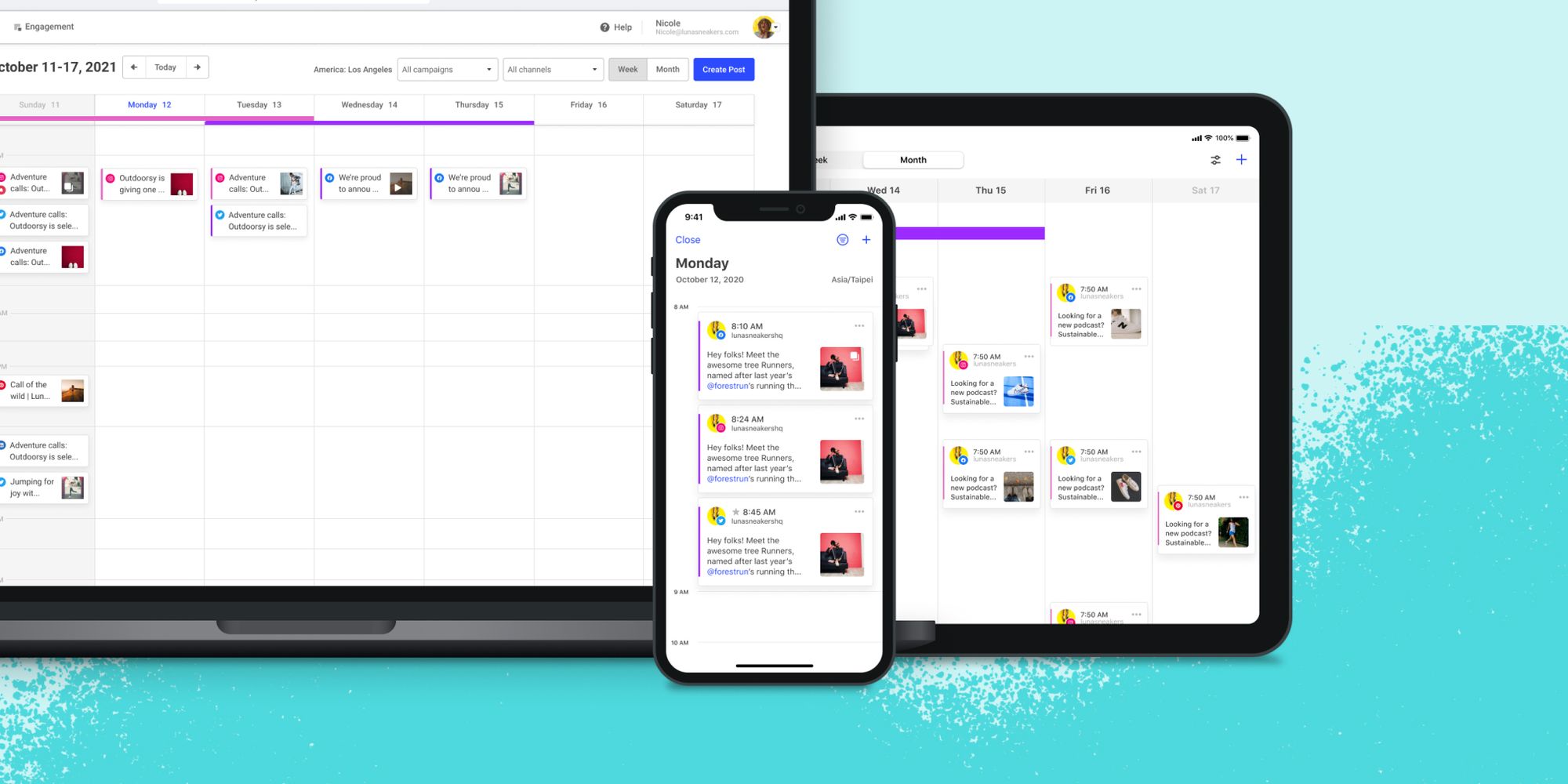 More to come
We'd love to hear your feedback and add more power to the new calendar. What should we add next? How can we make it double the quality? We have some ideas, including:
Drag and drop posts around the calendar.
Create a job by clicking on a time period.
View and filter campaigns.
Share your thoughts
Excited about the new calendar? Do you have some ideas for us? Send us a tweet @neutral Or use the Comment Share button we added right above the new calendar in the Buffer dashboard.