GADGETS
Top 7 Hidden Privacy Features of iOS 15 You Should Know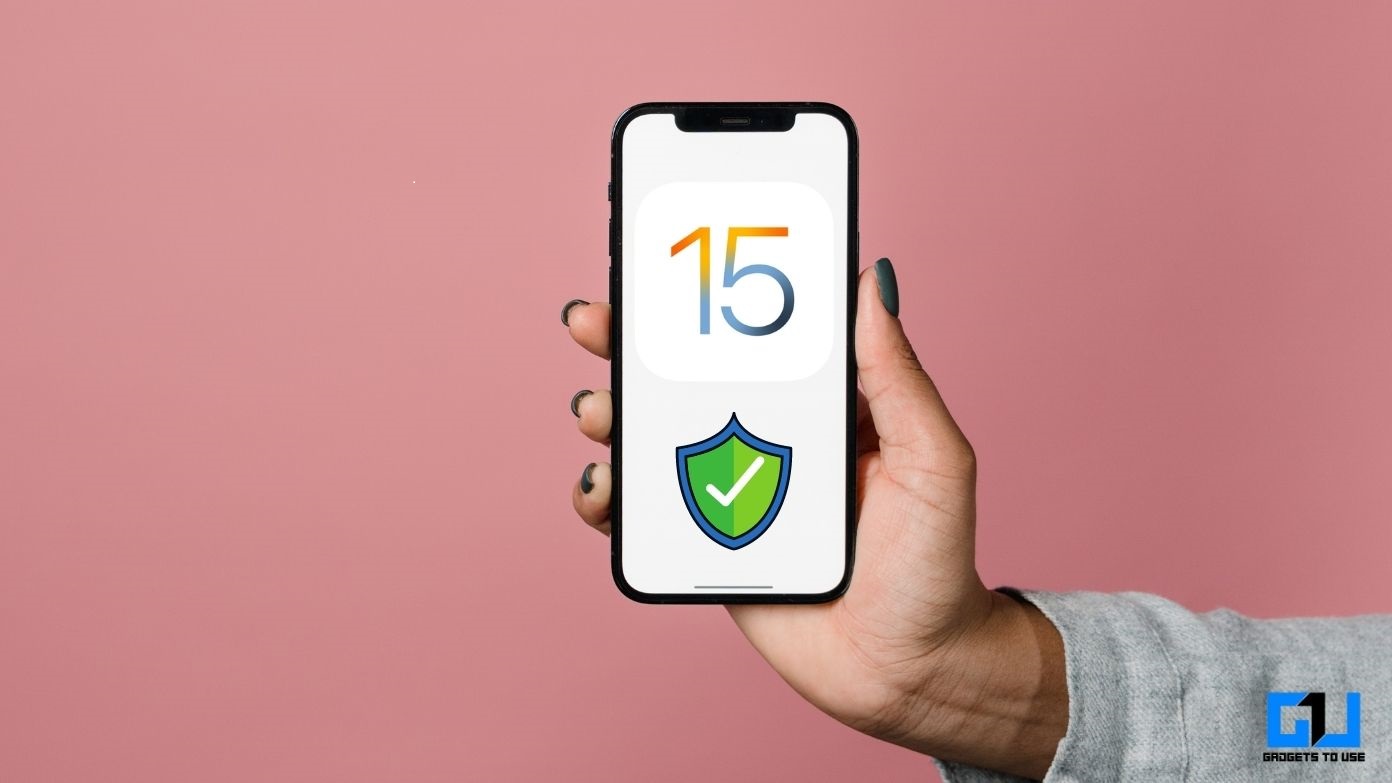 Apple recently released iOS 15 and it has many useful features. We have already talked about most of them in our recent articles including focus mode, Safari tips, drag and drop, etc. Today, we are going to discuss iOS 15 privacy features which are also a very important part of the update. Apple has introduced many useful features for user safety in the new iOS including app activity, mail privacy protection, private paging, etc. Read on to find out the details.
Read also | 11 Best Hidden iOS 15 Features, Tips & Tricks You Should Know
iOS 15 Privacy Features
Most of the new iOS 15 features revolve around how to improve the user experience. So the privacy features are also designed in the same way. Read here the latest iOS privacy features.
Mail privacy protection
When you receive emails, the sender can often know when the email was opened and your IP address as well. So they can resend you another mail or start expecting a reply right away. But if you don't want anyone to know when you open their email, this iOS 15 feature is just for you. Here's how to enable mail privacy protection:
1. Open the Settings app on your iPhone,
2. Go to "Mail" and select "Privacy Protection",
3. From the next page, turn on the toggle for "Mail Activity Protection".
The feature automatically downloads remote content when it reaches your mailbox, so the sender can't tell if you've opened the mail. Also, they cannot track your IP address because this feature uses many proxy servers.
Application activity log
This feature records each app's activity when the app uses your phone's camera, or accesses your photos and sends them to other websites. To enable the App Activity History feature on your iPhone:
1. Go to the "Settings" app,
2. Tap on Privacy, and scroll down to App Activity Recording,
3. Tap on it to enable the feature. After seven days, you will receive your application activity report.
It's a much needed privacy feature in iOS 15, considering that some third-party apps can collect information from your smartphone without your knowledge.
Set up verification codes
With iOS 15, Apple is introducing another good feature that allows users to set verification codes on apps that contain passwords, just like two-factor authentication (2FA). So now you don't need a third-party authenticator app as Apple has included it in iOS 15. Here's how to use this feature:
1. Go to "Settings" and scroll down to "Passwords"And
2. Tap on it and you will see all the passwords saved on your iPhone,
3. Now click on the app on which you want to set up a verification code.
4. On the next page, click on "Set Verification Code".
5. Here, you will have two options for setting up a code – "Enter setup key" or "Scan QR code".
6. Now if the website or app you selected supports 2FA verification code, visit the website to get setup key, and enter it in the given box.
7. If the website offers a QR code, you can get it from there and then scan it here.
For example, as you can see in the screenshot above, Facebook offers both a QR code and setup keys. Once the code is set up, your app will only be available if you enter the verification code.
iCloud Private Relay
Apple's new iOS 15 feature called iCloud Private Relay is just like a VPN. It encrypts all traffic leaving your iPhone and also routes your requests through two separate phases. So no one including Apple can see what you're browsing.
However, since it is an iCloud feature, you need an iCloud + account, i.e. a paid version of iCloud, to use this feature. Plans start at Rs. 75 ($0.99) per month for 50GB of cloud storage, and you'll be able to access the Private Relay feature with this.
If you already have or signed up for an iCloud + account, here's how to use Private Relay:
1. Go to the Settings app and tap on your name at the top.
2. Click on the "iCloud" button.
3. Now, click on "Private Relay (Beta)", and turn the toggle switch on the next page.
You can also choose a country for your IP address by clicking "Use country and time zone" in the private relay settings.
You should note that the feature only works on the Safari browser, so if you're a Chrome user, you won't get any protection from trackers.
Hide IP from trackers
If you don't have an iCloud+ account, you can still browse privately by hiding your IP address from trackers. This feature is available on Safari for all websites. Here's how to enable this feature on your phone:
1. Go to Settings on your iPhone,
2. Now select "Safari" and click on "Hide IP Address",
3. Set it from "Off" to "From Trackers".
Now, when you are browsing on Safari, no third party service will be able to track you across the web and the app will also display how many trackers it has blocked.
Hide my email
Aside from Private Relay, iCloud+ also offers an Email Hide feature that allows you to hide your email address whenever you sign up on any website with your email or Apple ID. Instead of providing your real email, it creates a "copy" email address that can be used.
Here's how to enable this, if you have iCloud +:
1. Head to "Settings" and tap on your name.
2. Now select "iCloud" and on the next page, click on "Hide my email".
3. Here you can manually create a new alias to be used in transcriber emails.
This way, you can register on any site completely anonymously, so you can't be spammed later. This feature also works well with the "Sign in with Apple" option while registering on any website.
Siri Offline Processing
Finally, this could be the best privacy feature on the latest iOS version. Apple has now made all Siri processing offline. From now on, anything you ask of Siri will be processed with the help of Apple's neural engine in the A12 Bionic and newer chipsets. So now you can ask Siri anything even when you're not connected to the Internet.
However, if you're using an older iPhone, your Siri data will still be sent to Apple for processing. Also, offline processing is currently only available for a few languages ​​including English, Spanish, French, Japanese, etc.
These were some of the bext iOS 15 privacy features that you can try on your supported iPhone right now. For more iOS tips and tricks, stay tuned!
You can also follow us for instant tech news at Google News Or for tips and tricks, smartphone and gadget reviews, join Tools for using Telegram Group Or for the latest videos review subscribe GadgetsToUse YouTube Channel.